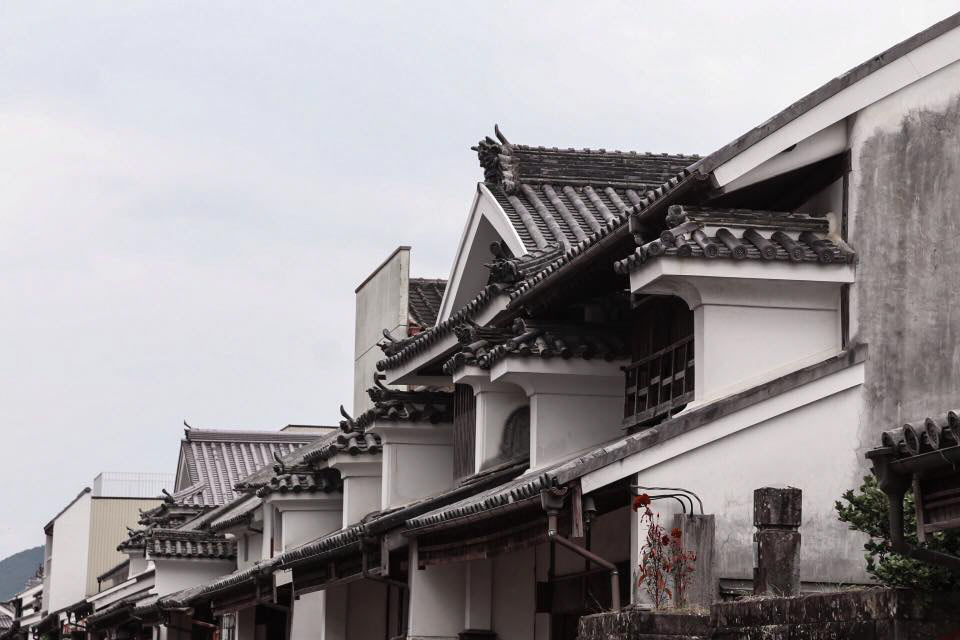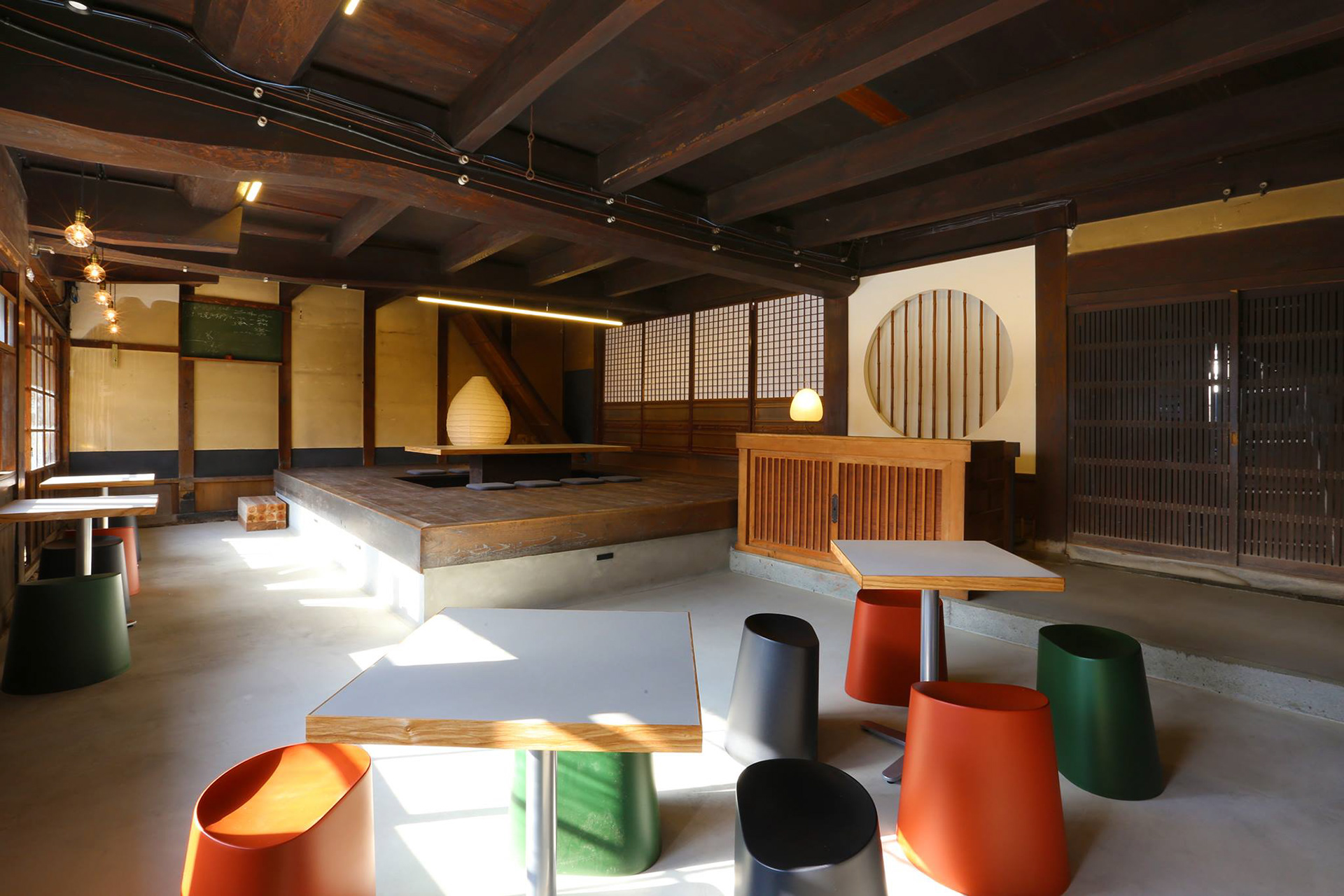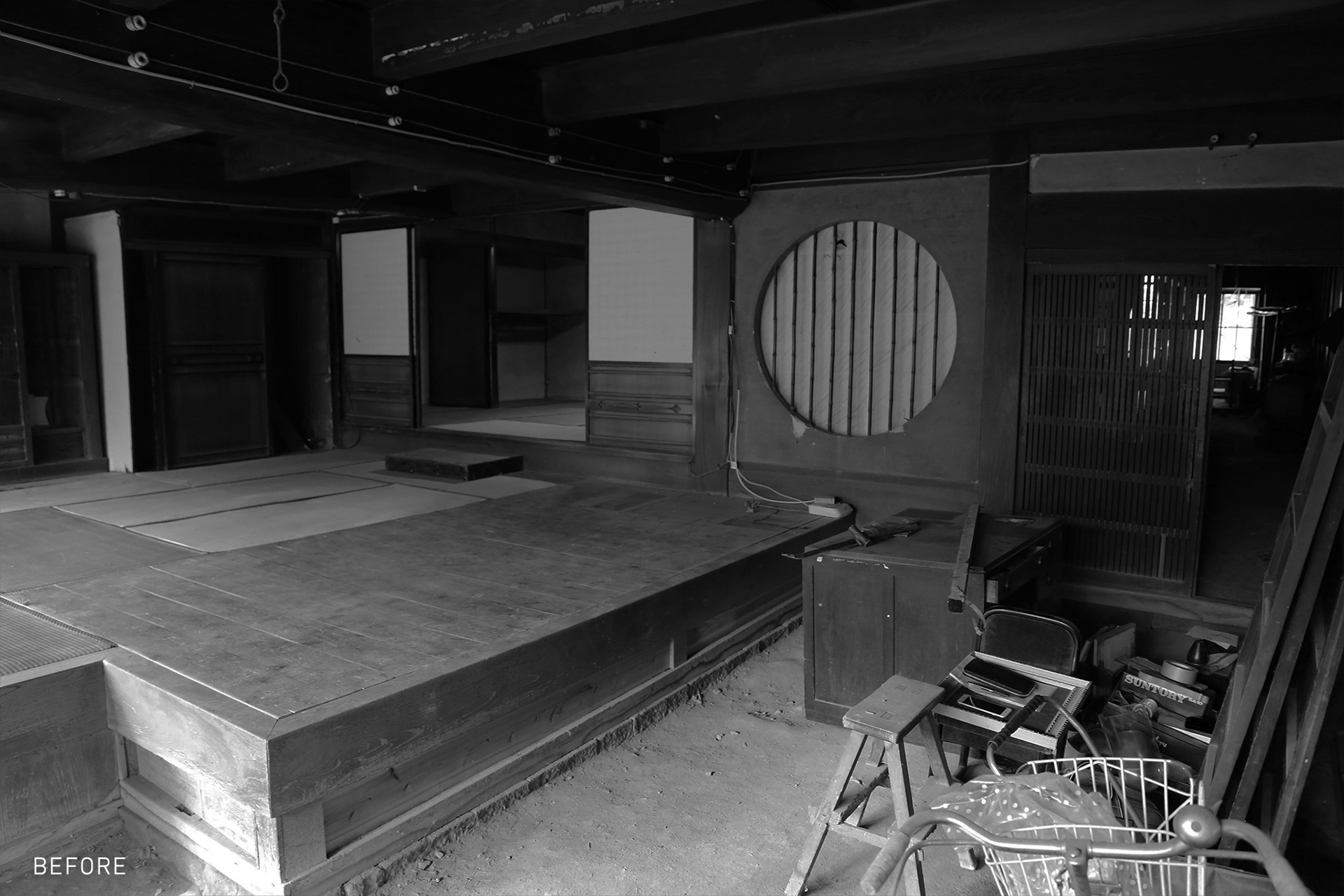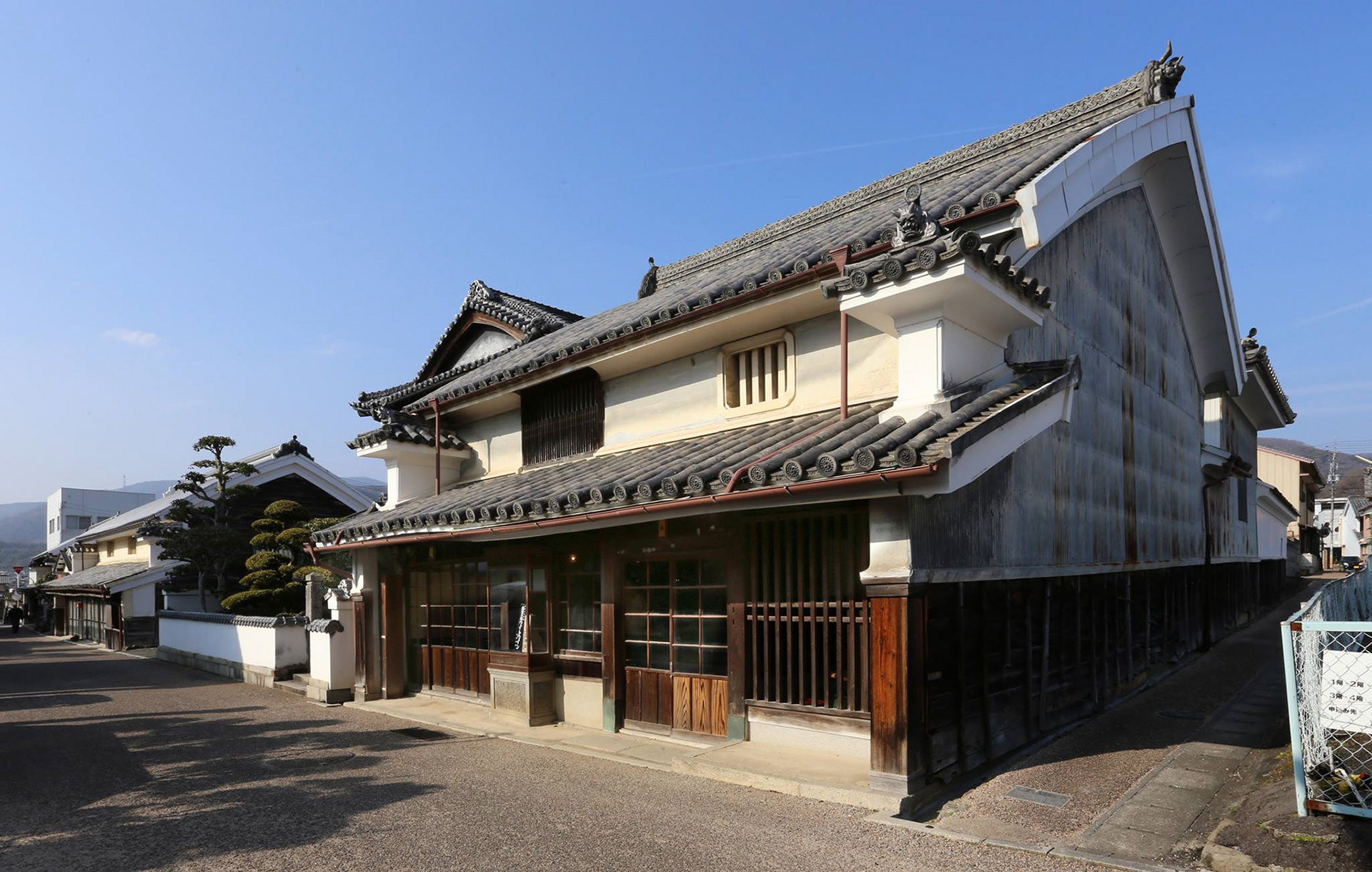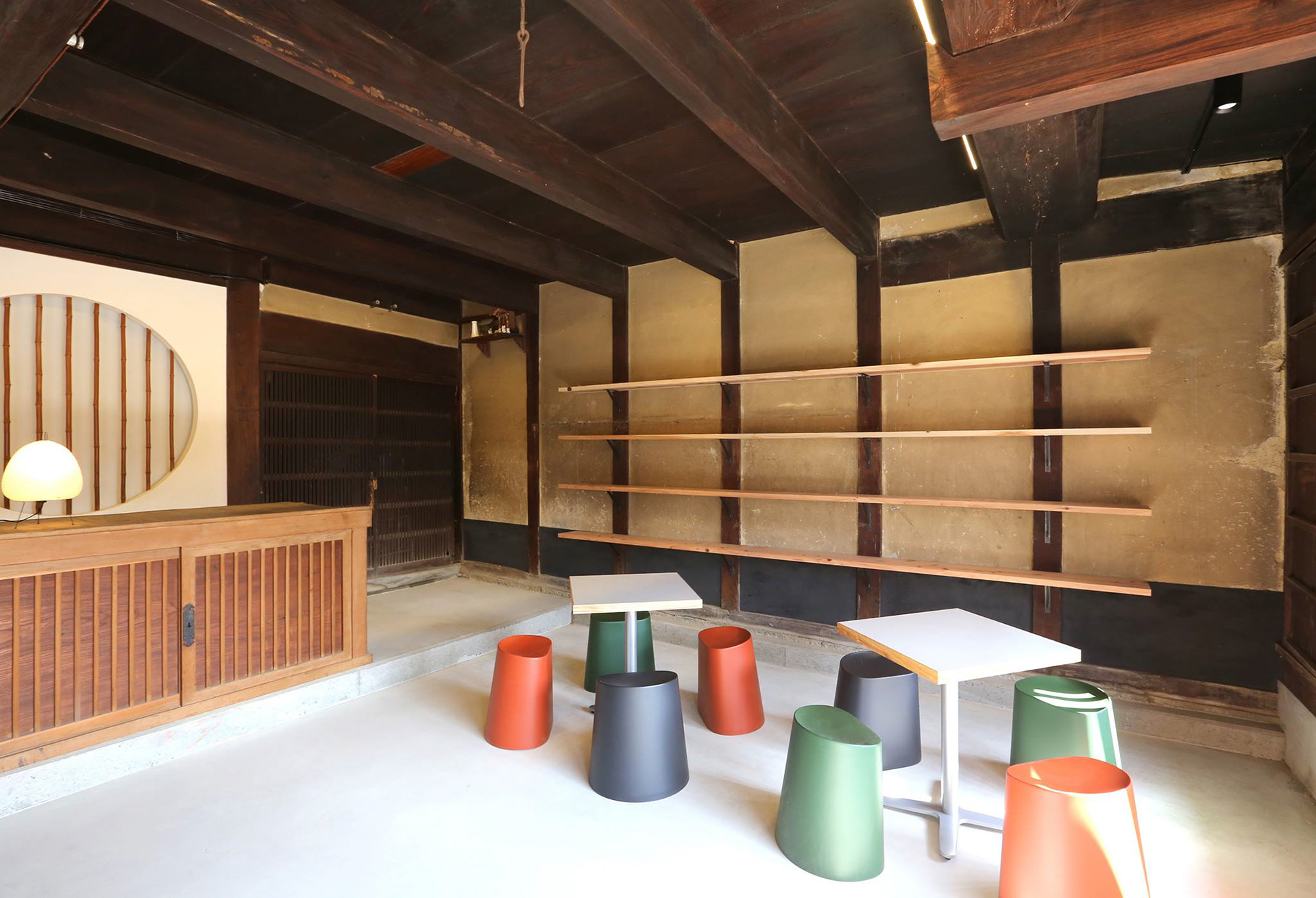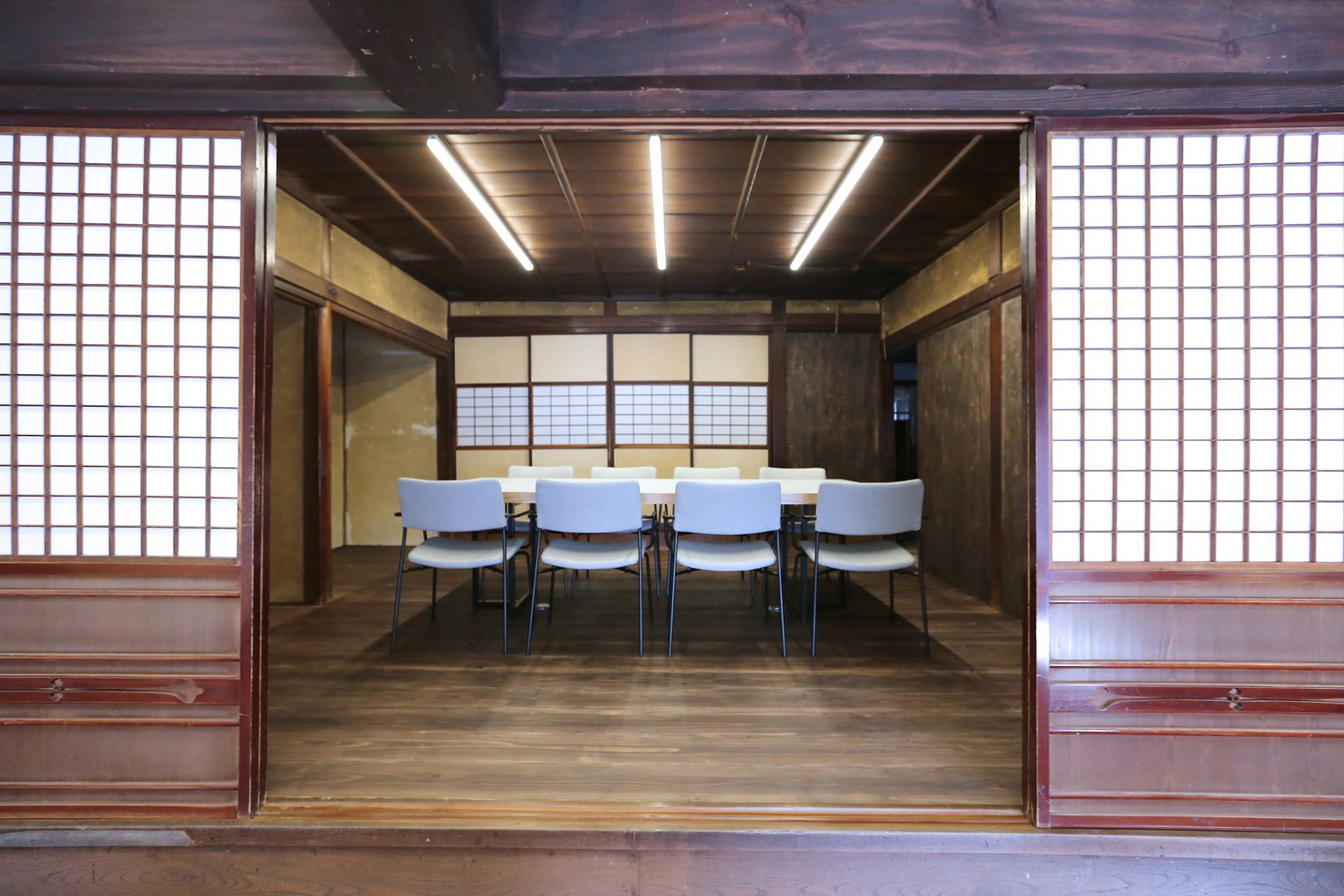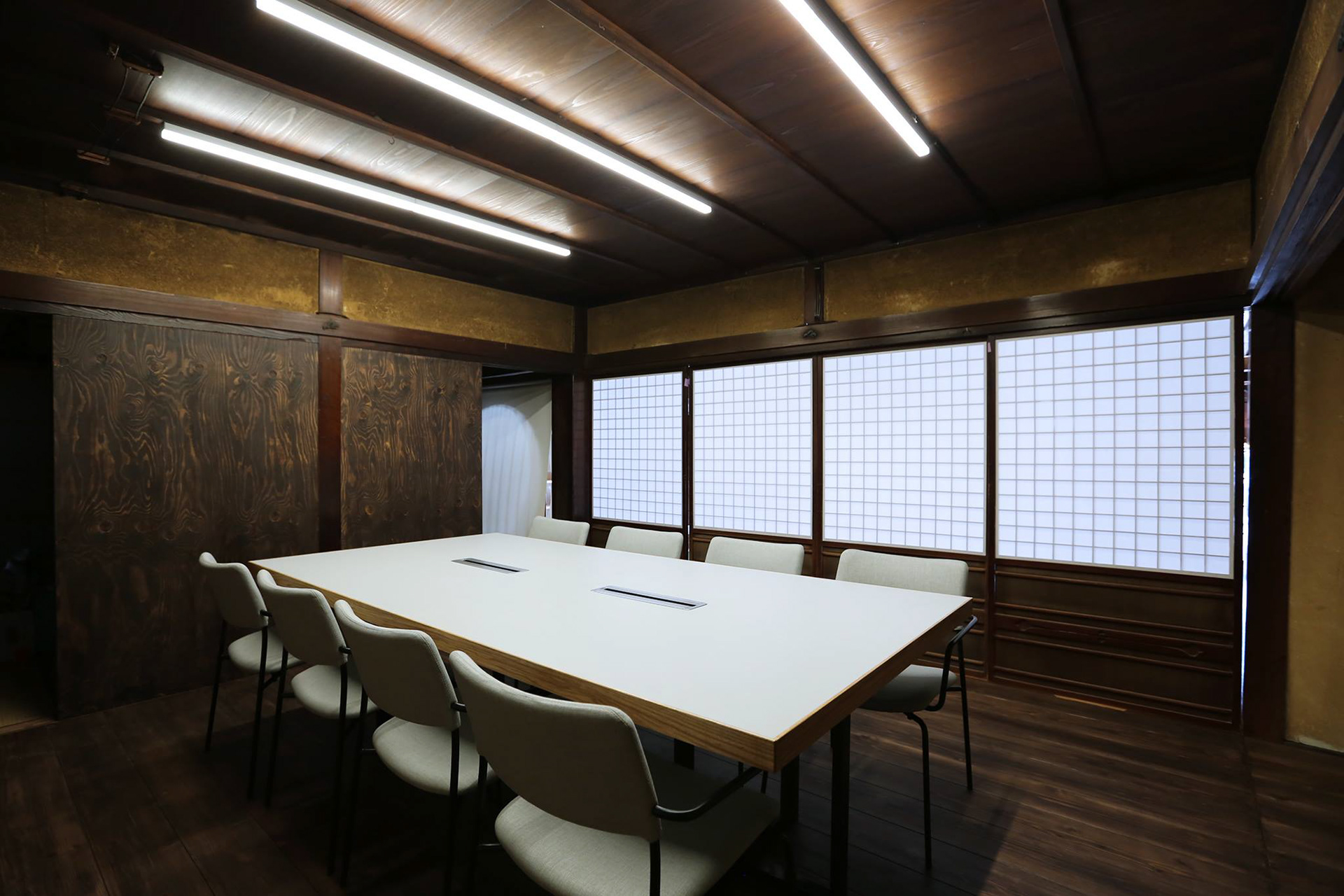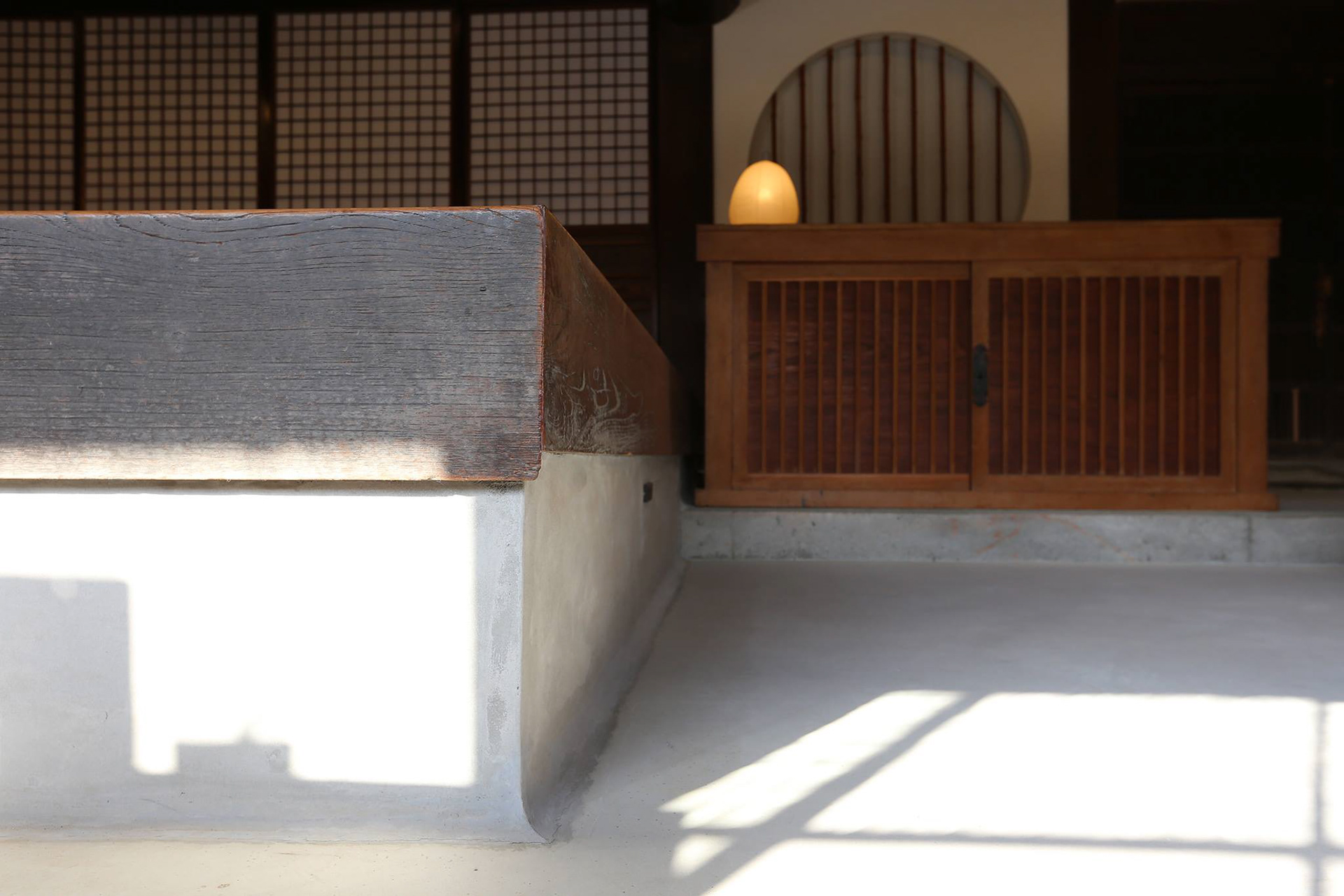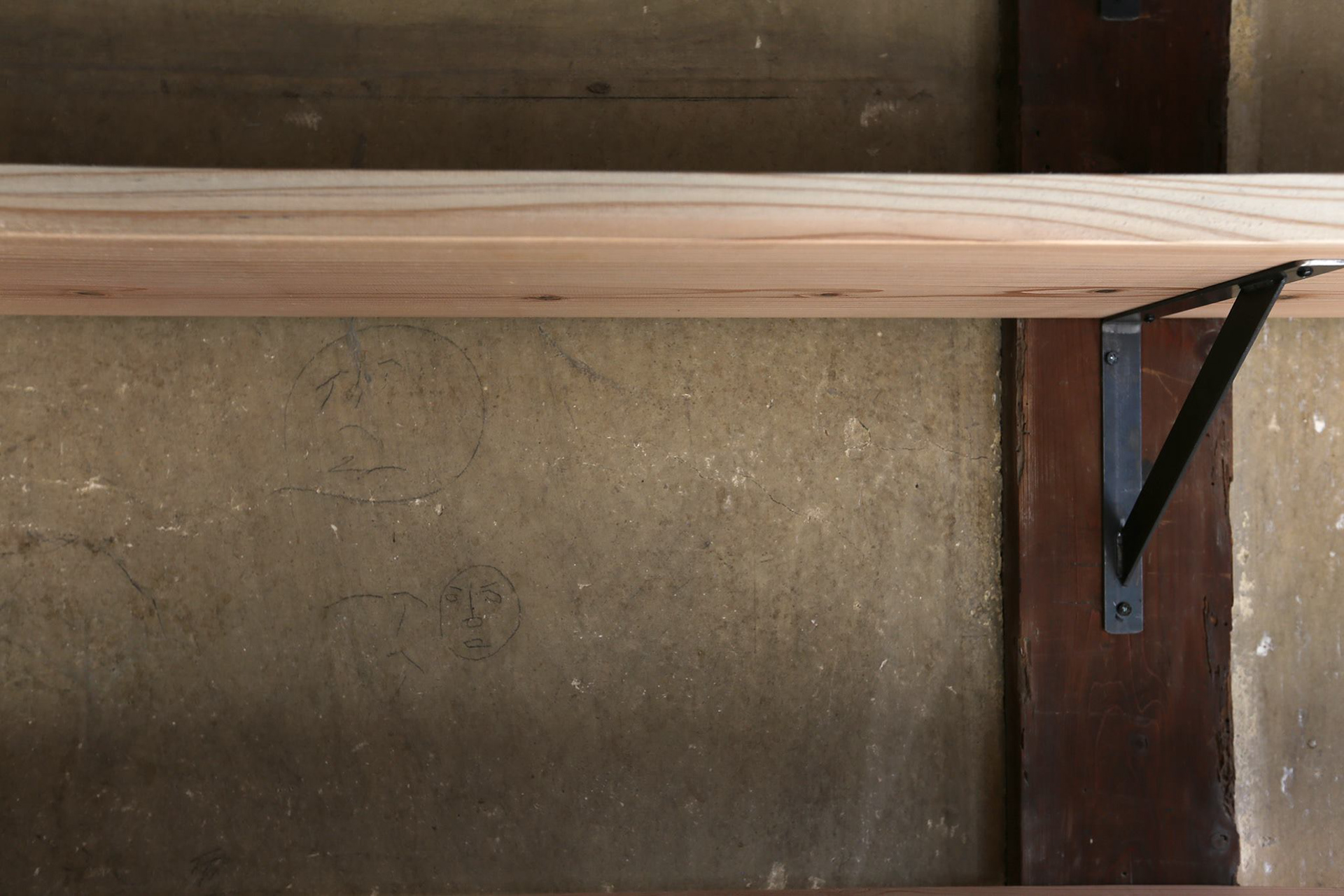 It is the first phase of construction of an old Japanese-style house renovation project in Mima-city, Tokushima.
This 150-year-old house has been unoccupied for three years. This project is a first section of an architectural conversion which is using this house as telework and shared workspace.
Since this house is facing to "Old Udatsu Street", important preservation district of historic buildings, it arrived to be renovated not exterior but only interior.
When the first construction survey, it was dating us back to mid-1800's, it had retained its character from the merchant house as having "mise-no-ma", space of shop. The ground is going up as advancing to the back from the front. Since the concrete floor is going up along the following the ground height, the floor level is sequacious with piling up steps.
Hence, we set design concept as "STEP" and tried to utilize it for leading to various activities. New Tamba-ya begins the concrete floor which is open to this area as a semi-public space. Then its character is mutated to the private part with climbing the steps and passing a meeting area and shared desk.
We decided to keep gypsum-plaster walls, which gets better looking as it gets old and to finish the strong damaged lower part with plaster containing Japanese ink. The frames made of zelkova are reused after the concrete floor had been extended because it gave strong presence to the space. Upon the wooden floor, local Japanese cedar trees are adopted. Considered in harmony with old frames, pillars and doors, dark brown color is applied.
Since this building fronts the representative historical street Wakimachi, Mima-city, it had been keenly interested by neighborhood. They came inside and chatted even during under construction. More, at the end of construction, interested people made book shelf and table by themselves.
In near future, second and third section of construction of the water supply area is planned.
We hope that wish from people who have various background such as neighborhood, tenant companies, settlers and so on are connected as one. Then New Tamba-ya is integrated to this area.
—
2017  Mima-city, Tokushima
Client:G&C consulting
Creative direction : COTONA Inc. (Teruhiro Kataoka)
Interior design : COTONA Inc. (Teruhiro Kataoka)
Construction:Naito kensetsu
Photo:Teruhiro Kataoka
築約150年の古民家改修プロジェクト1期工事
3年の間空き家となっていた築約150年の古民家を、シェアオフィスおよびテレワーク用オフィスへとコンバージョンする第1期計画。建物は徳島県美馬市脇町の重要伝統的建造物群保存地区に指定されている「うだつのまち並み」に面することから、外観には手を加えずインテリアのみの改装を行うこととなった。
調査時には商家の面影が残っており、土間から一段あがった「見世の間」が特徴的であった。地盤は通りを起点に奥へ進むに従い上がり、三和土は緩やかに傾斜、床のレベルもそれに追従するように幾重にも段差を刻んでいた。
そこでデザインコンセプトを「 STEP 」と設定、室内に現れるさまざまなレベル差を生かし、多様な行為の誘発を試みることにした。まちに開かれたセミパブリックな場としての土間にはじまり、ミーティングコーナー、シェアデスクへとステップを上がるごとにプライベートな空間へと移行していく。
経年変化により風合いの増した漆喰壁は極力保存することとし、下部の劣化が激しかった箇所に対しては、新たに墨を混ぜ込んだ漆喰で仕上げている。また、ひときわ強い存在感を放っていたケヤキの框については、土間の面積を拡張した後に組み直し再利用している。床には県産材の杉を展開し、検討の末、框や柱、建具との調和を図るため茶系の染色を施すこととした。
美馬市脇町を代表する歴史的な通りに面していることもあり、改装中から近隣住民からの関心が高く、土間や立ち上がりで談笑する様子も見られた。
工事の最終段階では有志によるDIYワークショップを開催し、本棚やテーブルを製作した。
今後は2期、3期として水廻りの改装や2階の改装が予定されている。時とともに近隣住民、入居企業、行政担当者、移住者等多様な背景を持つ人々の思いがつながり、まちとの一体感が醸成されていくことを願っている。
—
2017年 徳島県美馬市
クライアント | G&Cコンサルティング株式会社
インテリアデザイン | 株式会社コトナ (片岡照博)
施工 | 有限会社内藤建設
写真 | 片岡照博