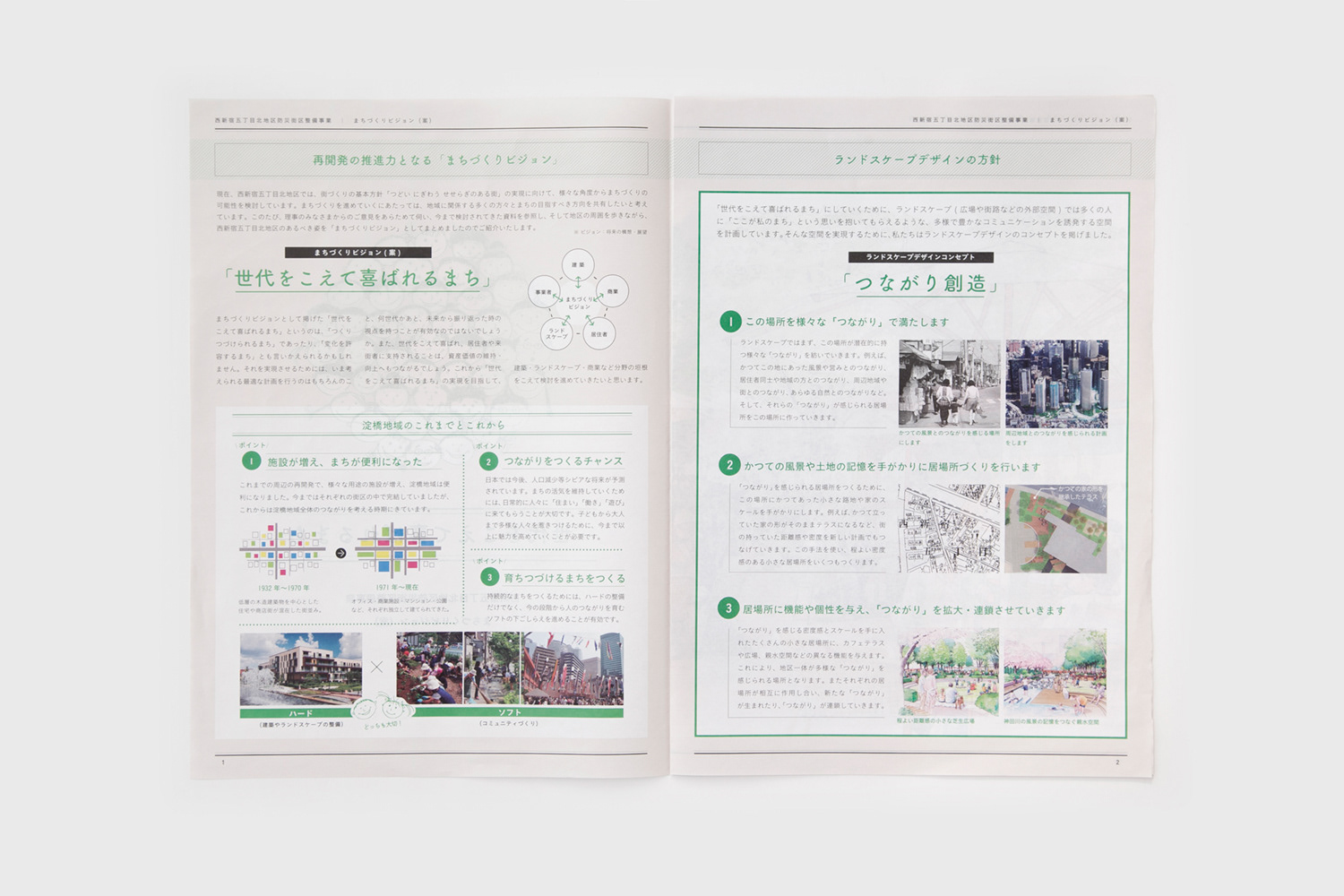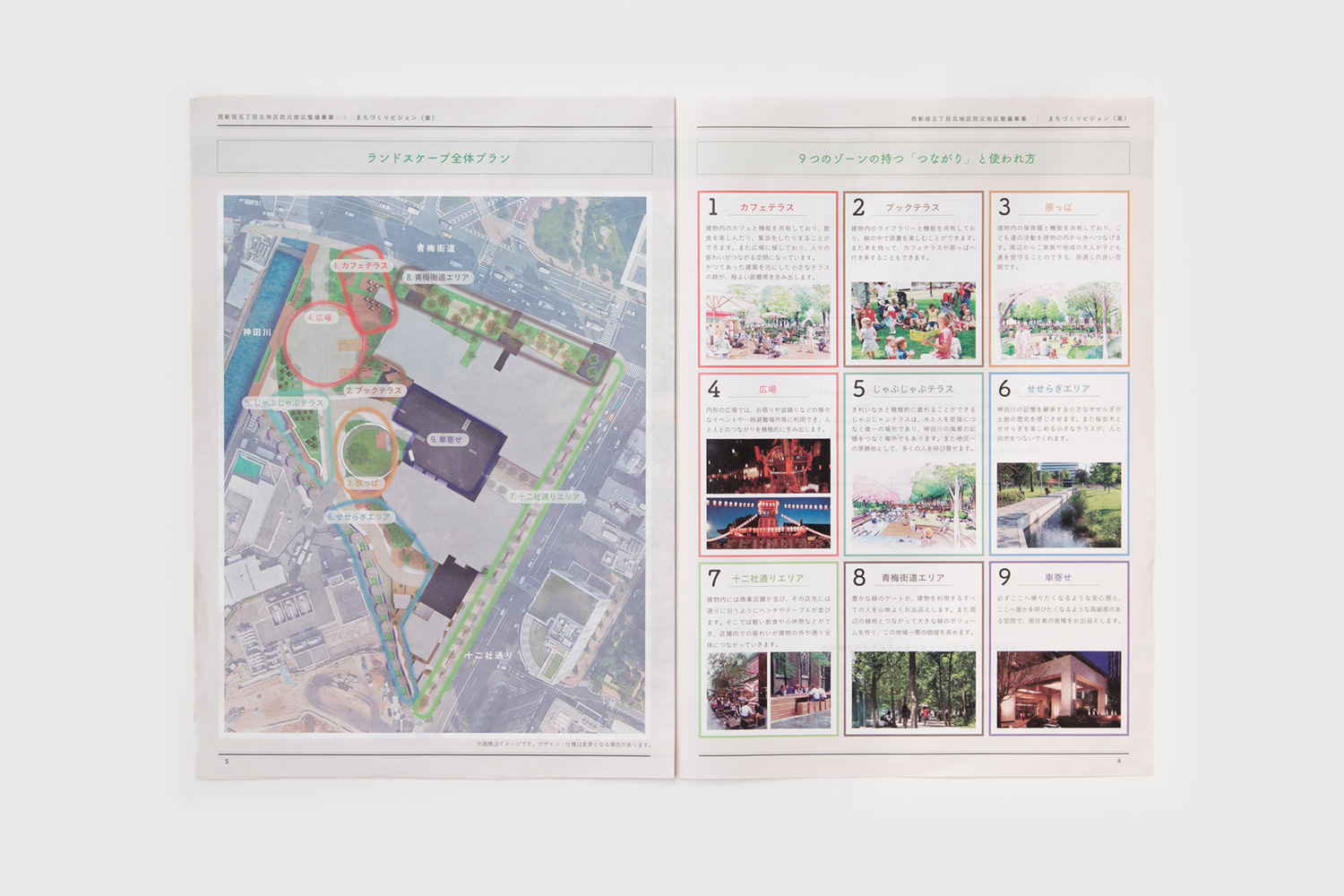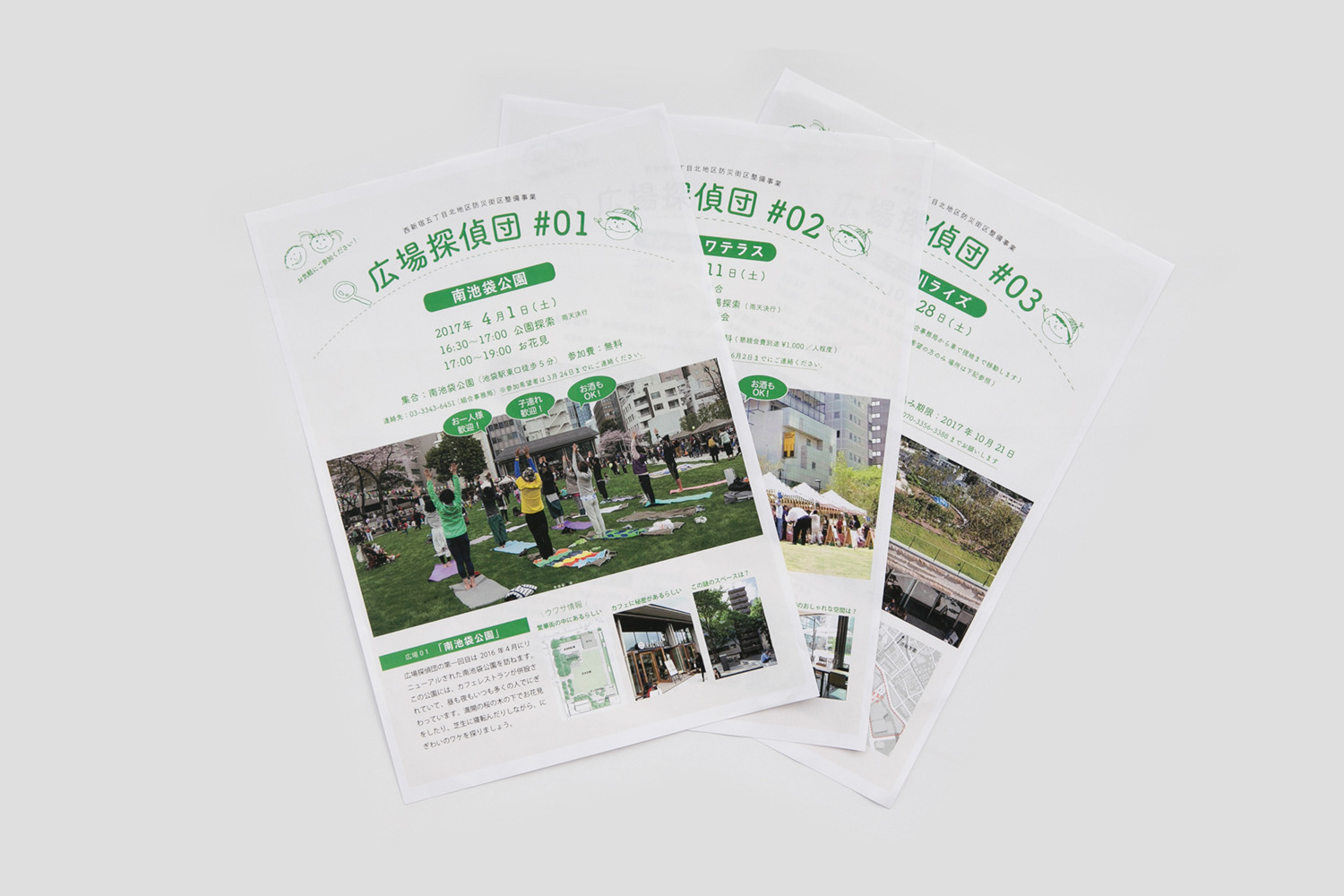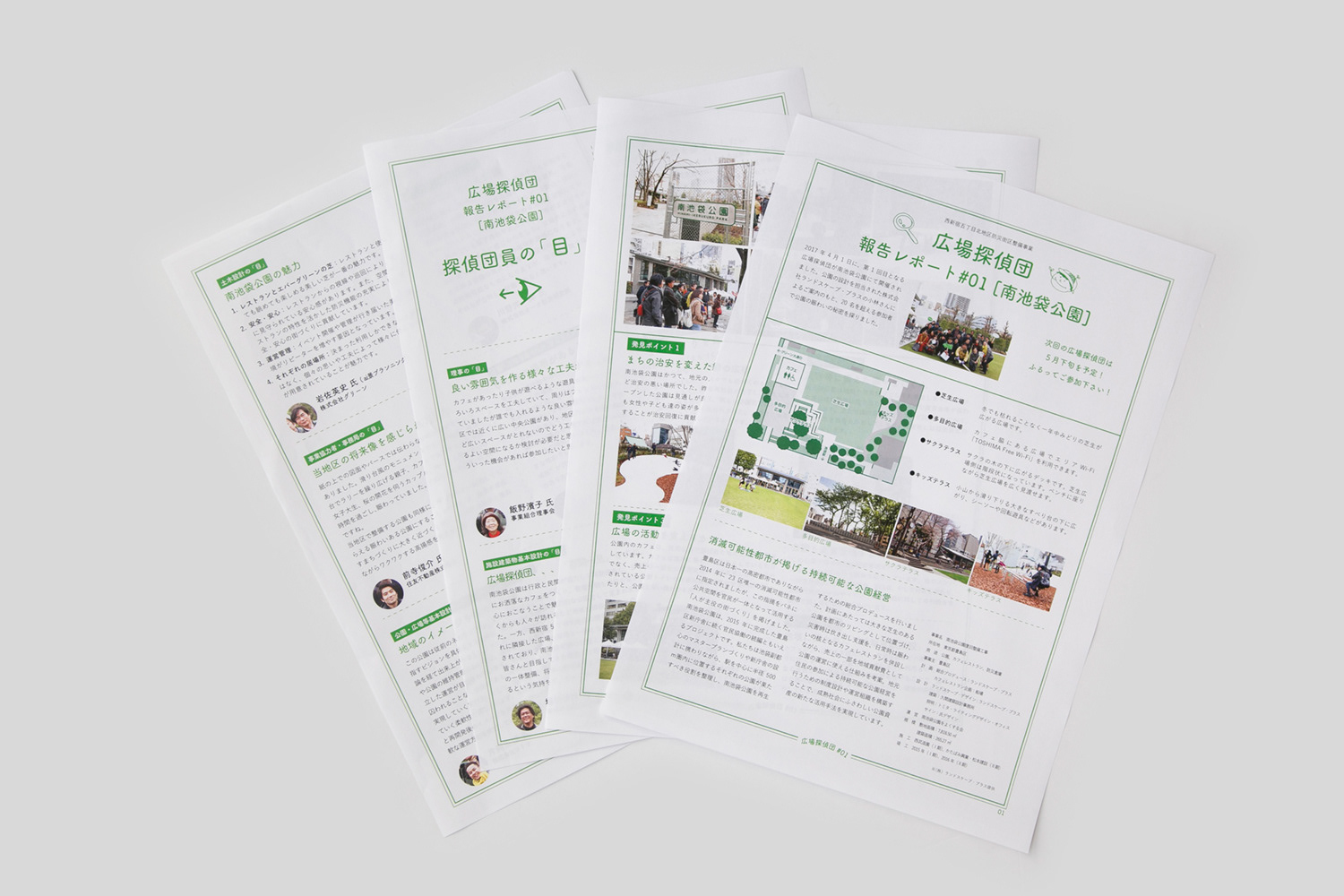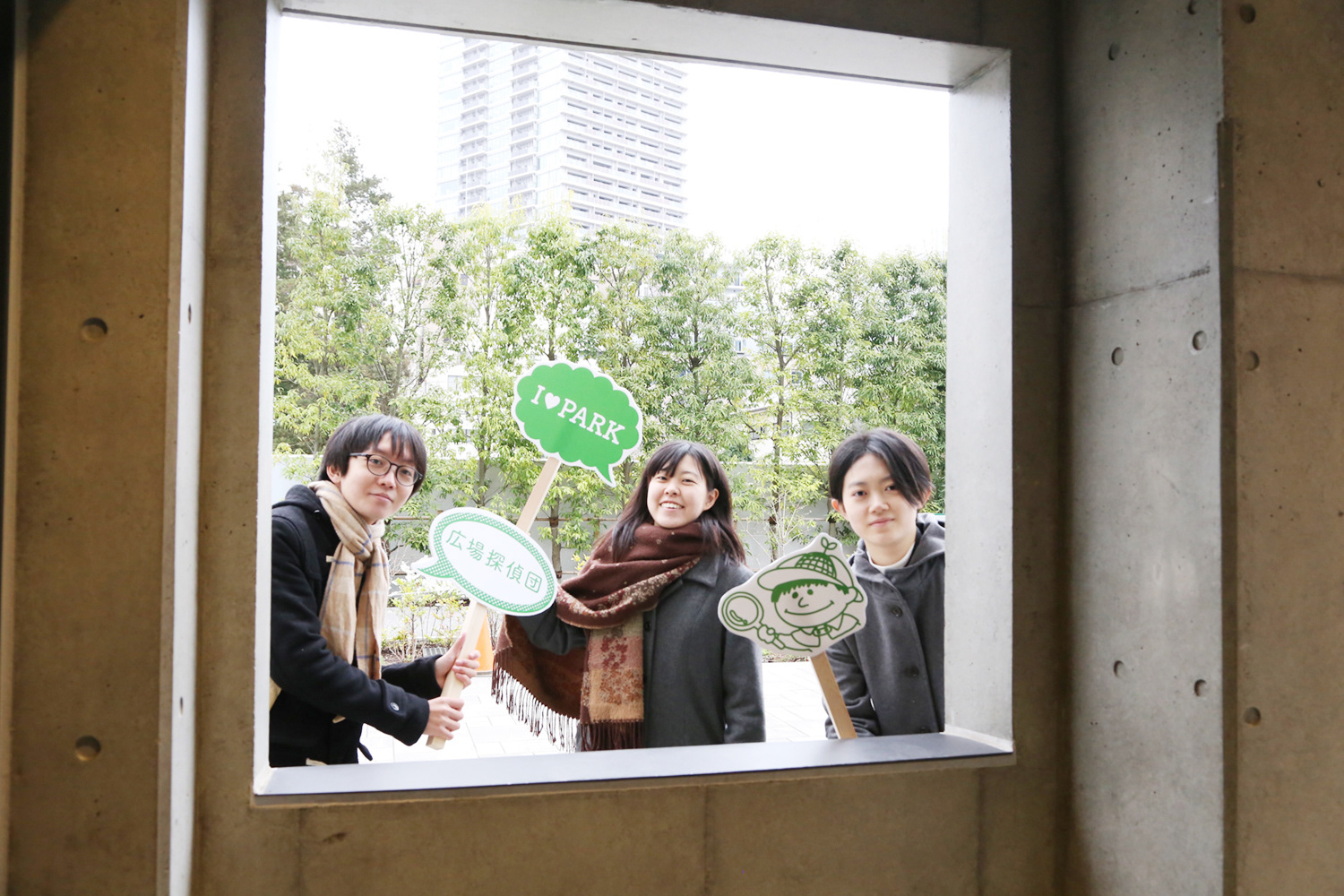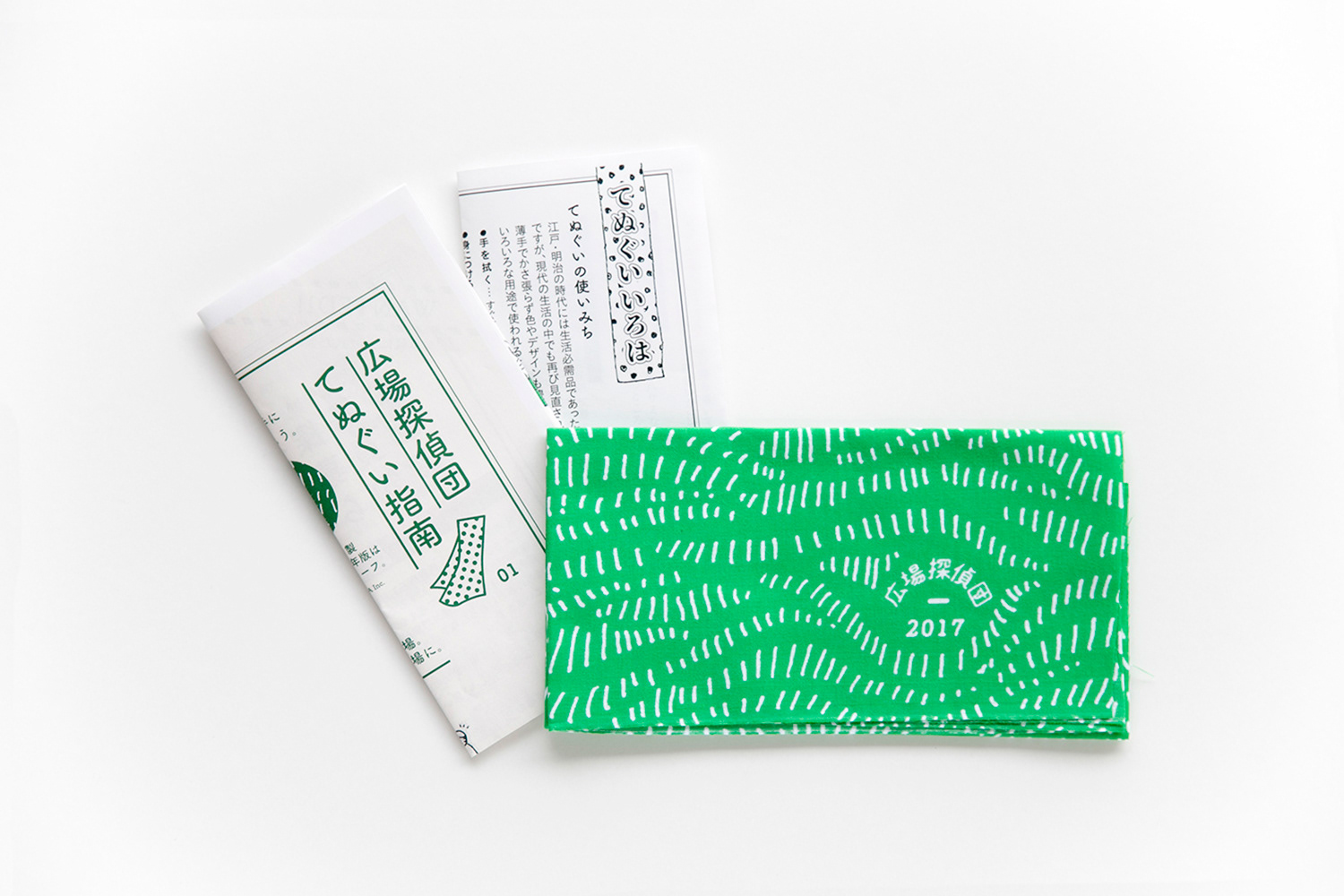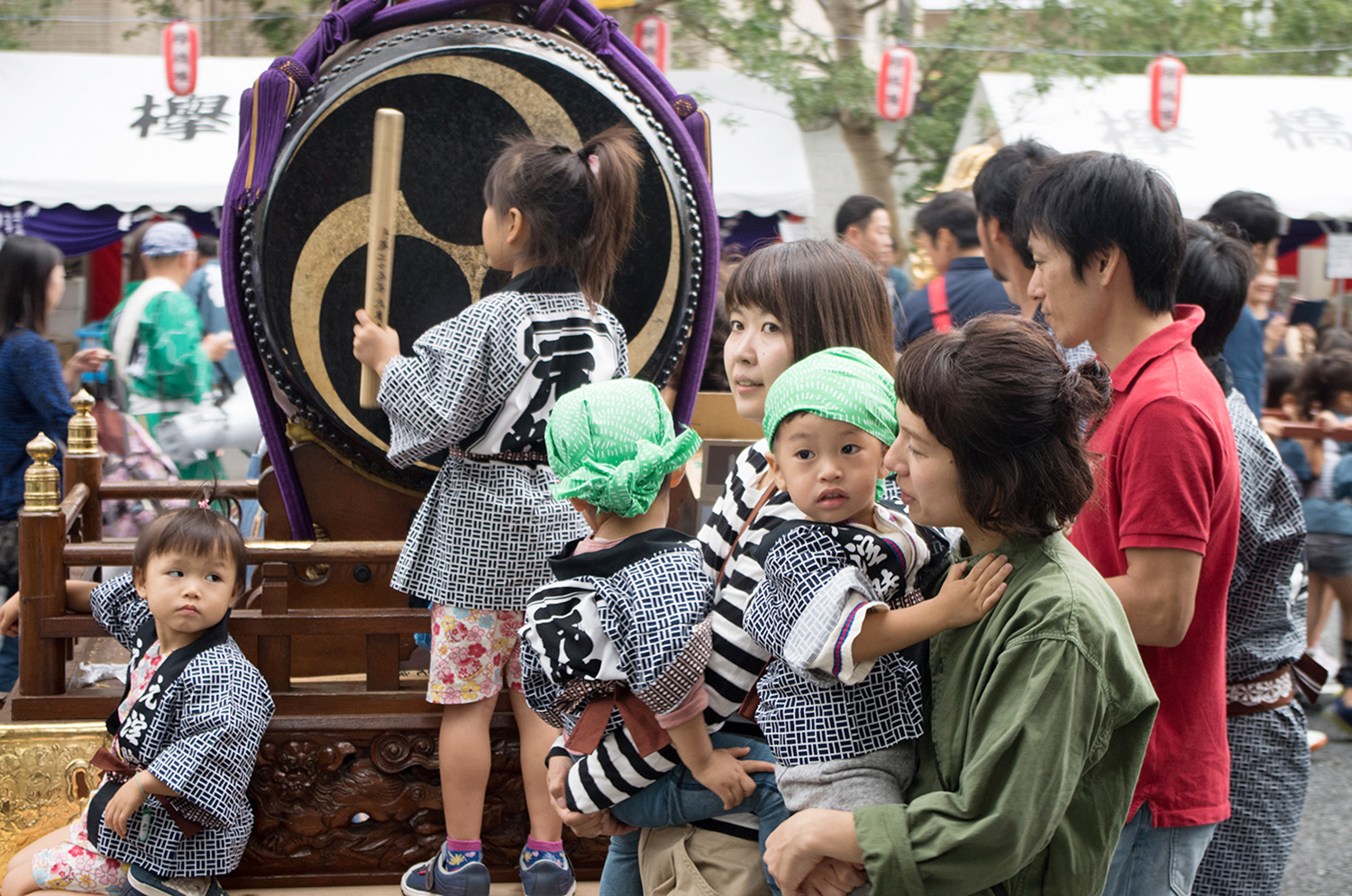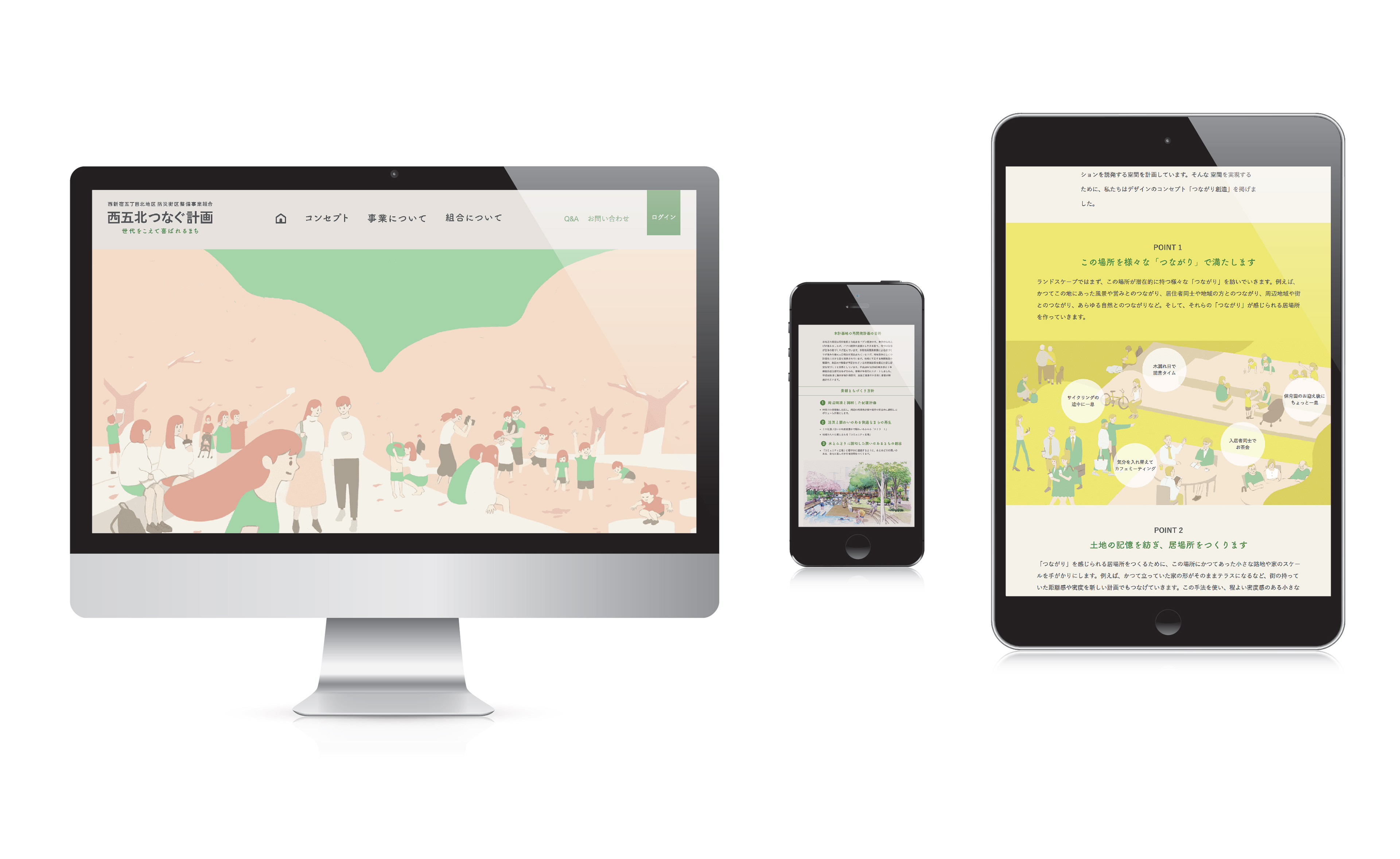 まちづくりにおけるデザインマネジメント
「世代をこえて喜ばれるまち」
長い時間を要する再開発計画においては、人々を導く強いビジョンと、理想を実現するための絶え間ない行動が求められる。本業務は、計画の進む西新宿の再開発において、様々なデザインソリューションを通じて、関係者間の意識の共有を図る試みである。 これまでの3年間で私たちは主に3つのデザインソリューションを提供した。
1つ目は「まちづくりビジョン」の開発である。 まちづくりビジョンは、これまでに検討されてきた計画内容と共にデザインコンセプトブックとしてビジュアルに表現した。誰もが気軽に閲覧できるブックとしたことで関係者間の意識の共有を目指した。
2つ目は「広場探偵団」というワークショップの企画実施であり、権利者と事業関係者が一団となり先行事例を巡ることで、計画中の広場に対して具体的な使い方のイメージを持ってもらうことを意図している。本活動の先には広場活動の担い手育成も目指している。
3つ目は、ウェブサイトや、街づくりニュースのグラフィックデザインを通じた、コミュニケーションデザインである。 再開発後のタウンマネジメントを考慮し、権利者だけでなく周辺地域に対し情報を提供していきたいと考えている。
—
2015 年 — 東京都
新宿区
業務内容 | まちづくりビジョン開発 / ワークショップ企画実施 / グラフィックデザイン / ウェブデザイン
協働 | stgk inc.
ウェブサイトコーディング | 樋田勇也
イラスト | 内田大司
​​​​​​​​​​​​​​
Design management of redevelopment project
"A city to delight all generations"
In a redevelopment plan that takes a long time, a strong vision to lead people and constant action to realize ideals are required.Through this work we are trying to share awareness among stakeholders through various design solutions. In the past three years we have mainly provided three design solutions.

The first one is the development of "town development vision". The town development vision was expressed visually as a design concept book along with the contents of the plan considered so far. We aimed to share consciousness among stakeholders by making it a book that everyone can readily feel.

The second one is the planning and implementation of a park research workshop called "Hiroba tantei-dan". We aim to share the image to the plaza under planning by the rights holder and the business personnel going around the reference case together. Through this activity, we are also aiming to cultivate players for open space activities.

The third one is communication design through website and the graphic design of town planning news. Considering the town management after redevelopment, We would like to provide information not only to the right holders but also to neighboring areas.

—
2015 –  Shinjuku, Tokyo, Japan
Business outline | development of town vision / planning of workshop / graphic design / web design
General Producer | Teruhiro Kataoka (COTONA Inc.)
Collaboration | stgk Inc.
Coding of website  | Yuya Toida
Illustration | Taishi Uchida