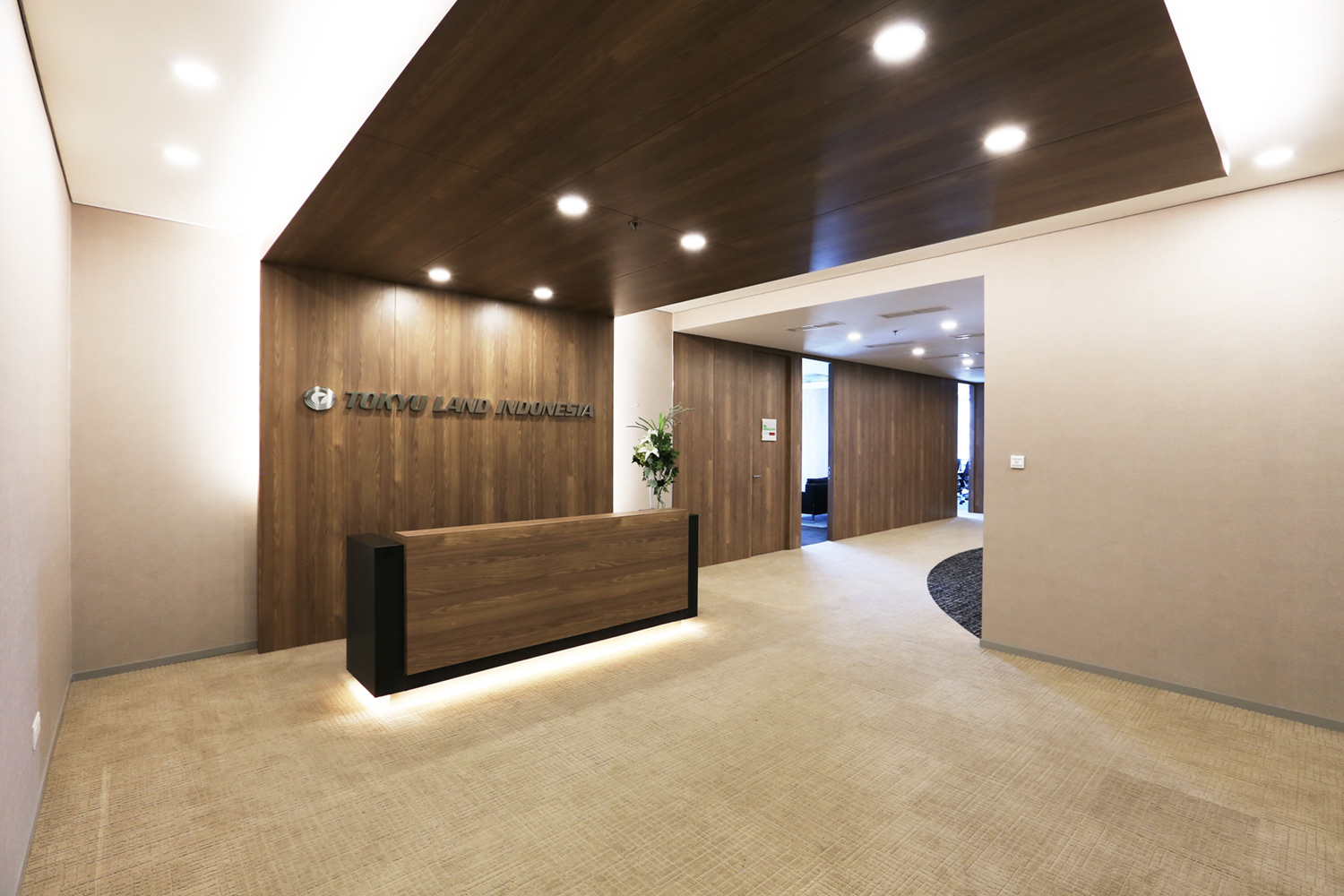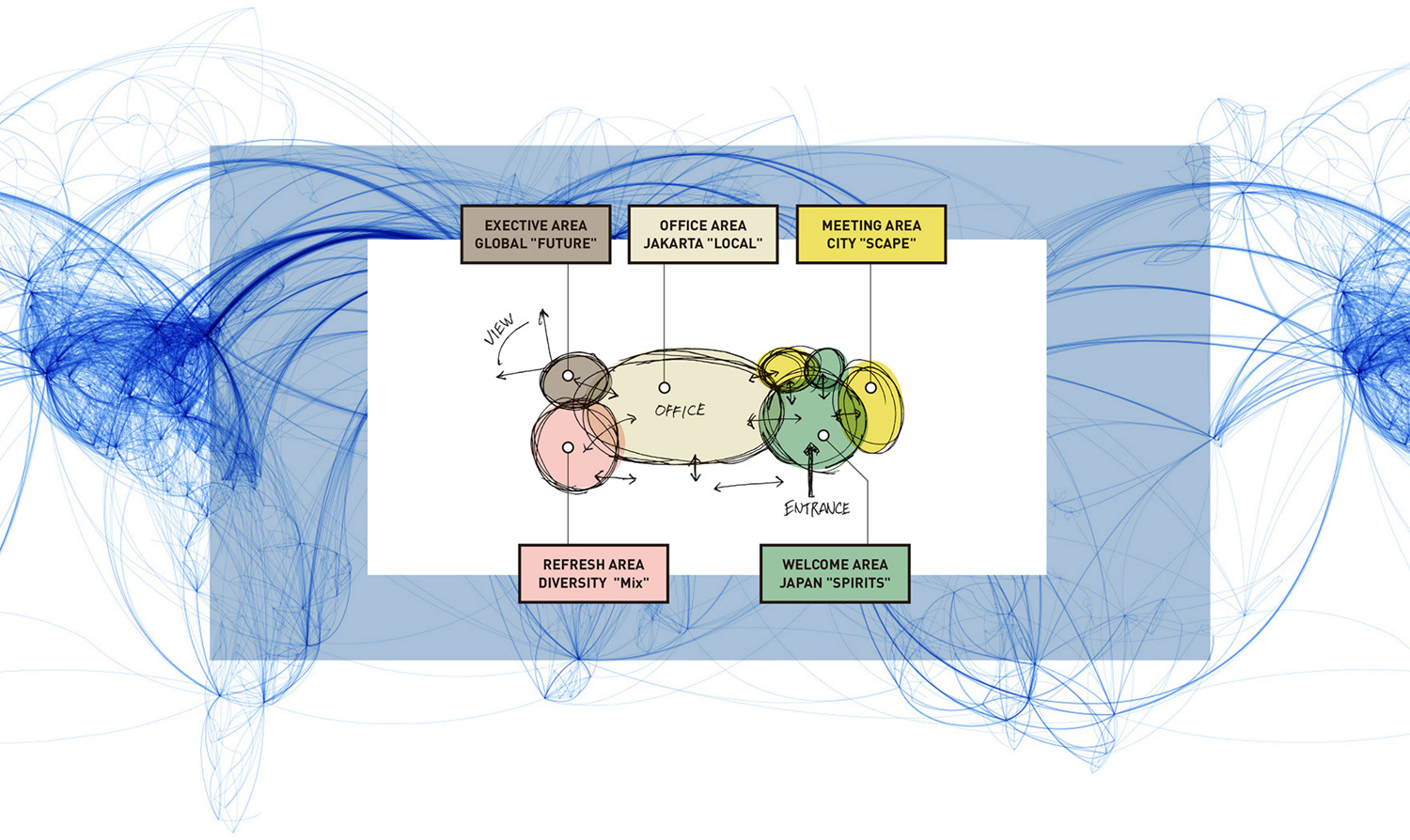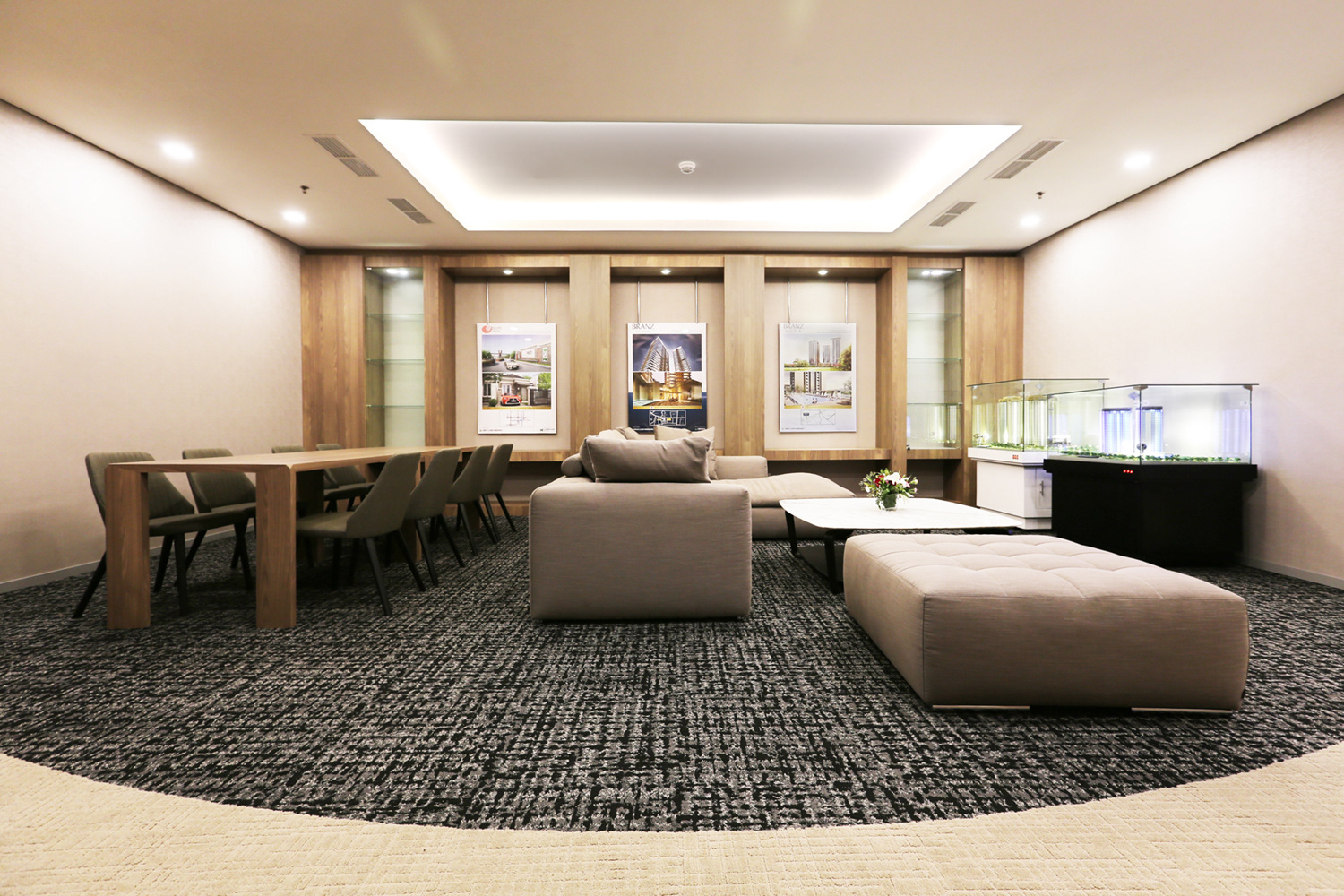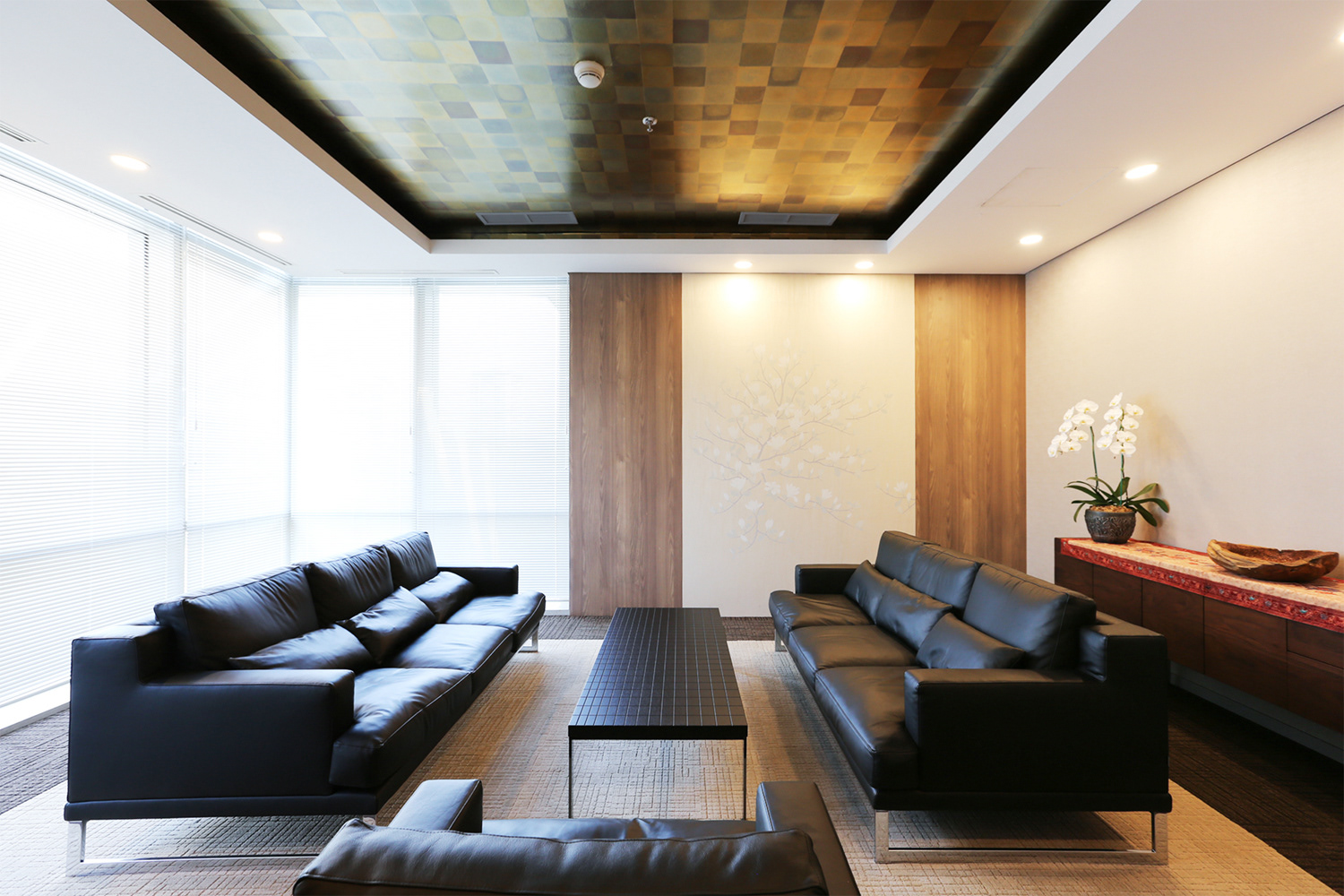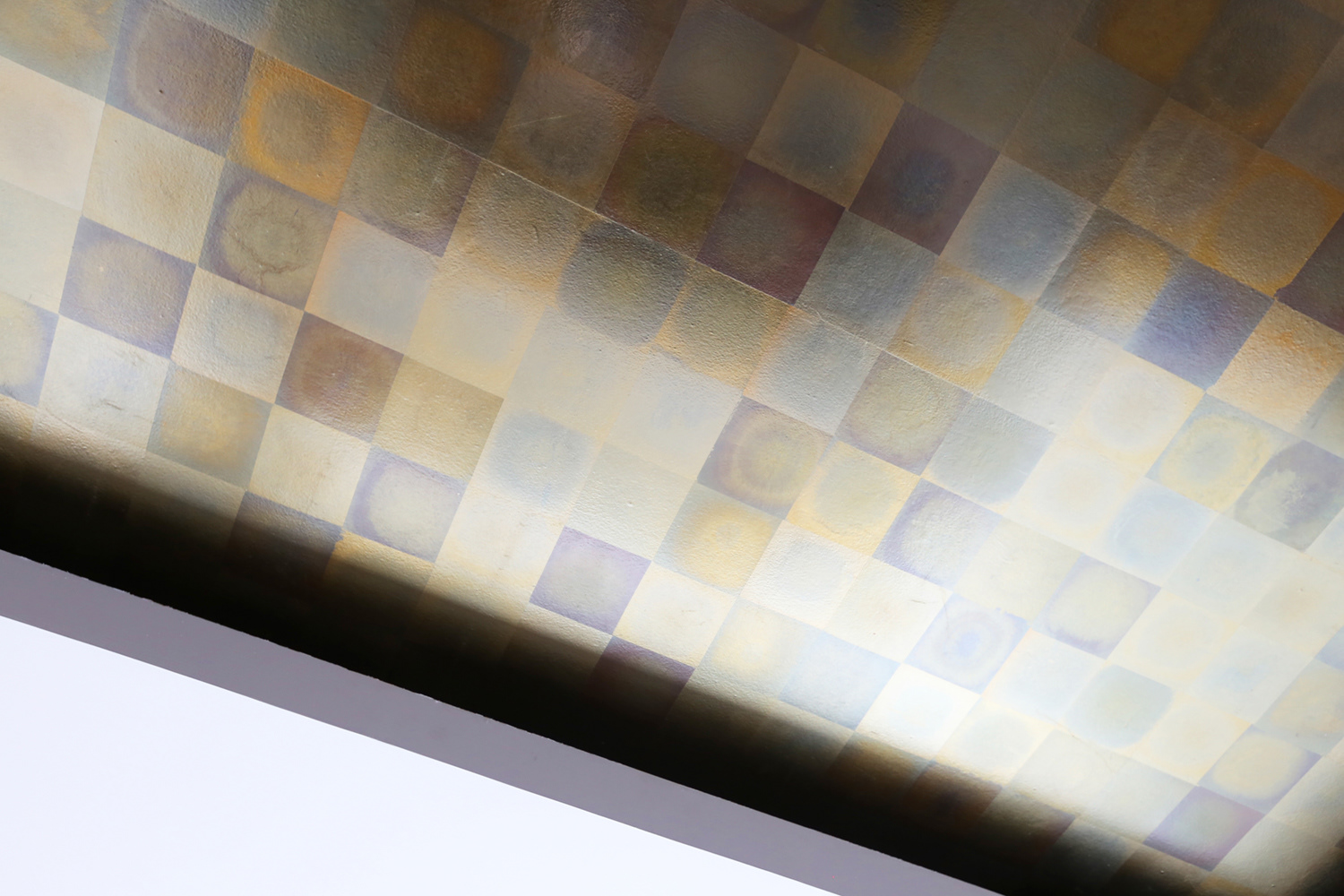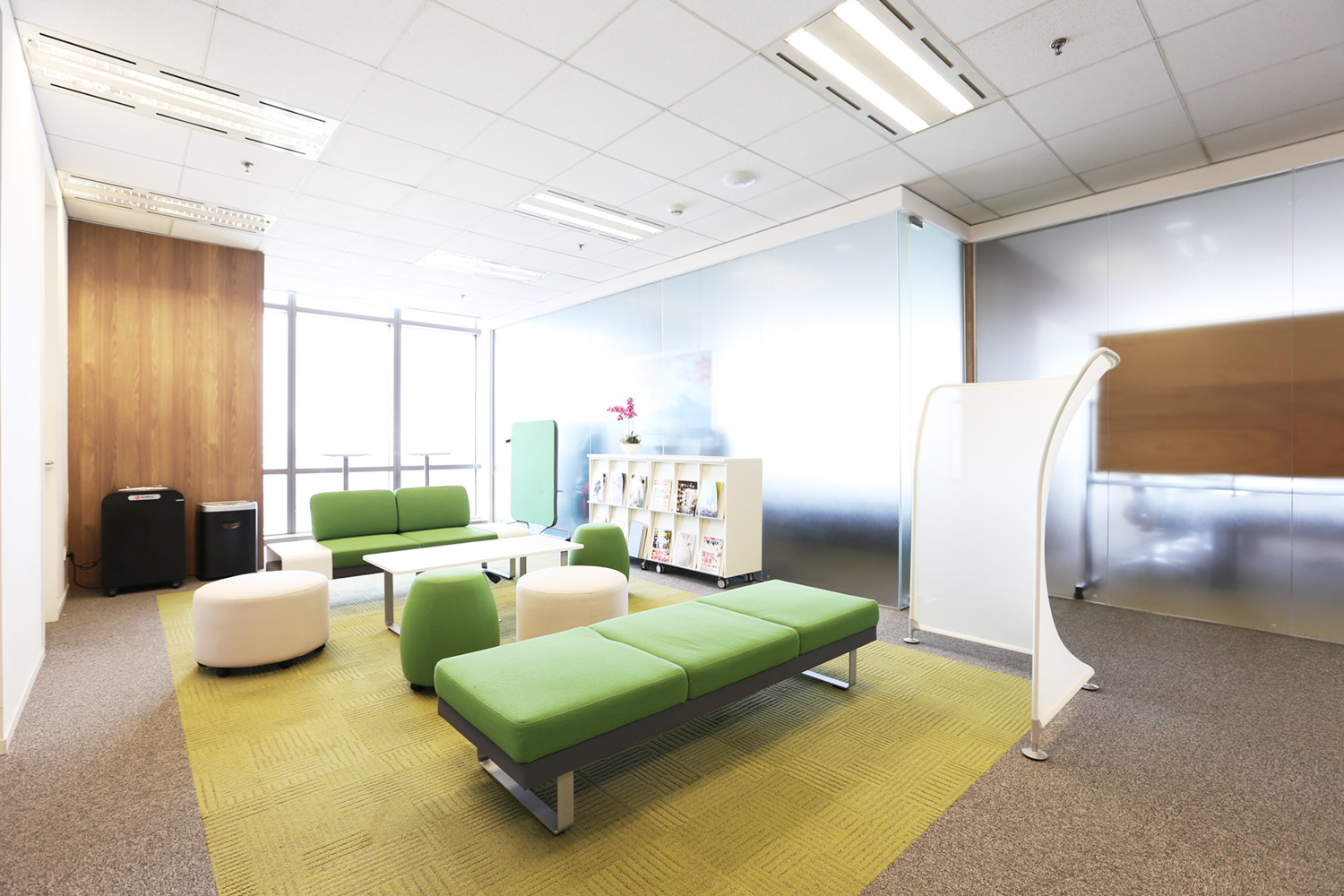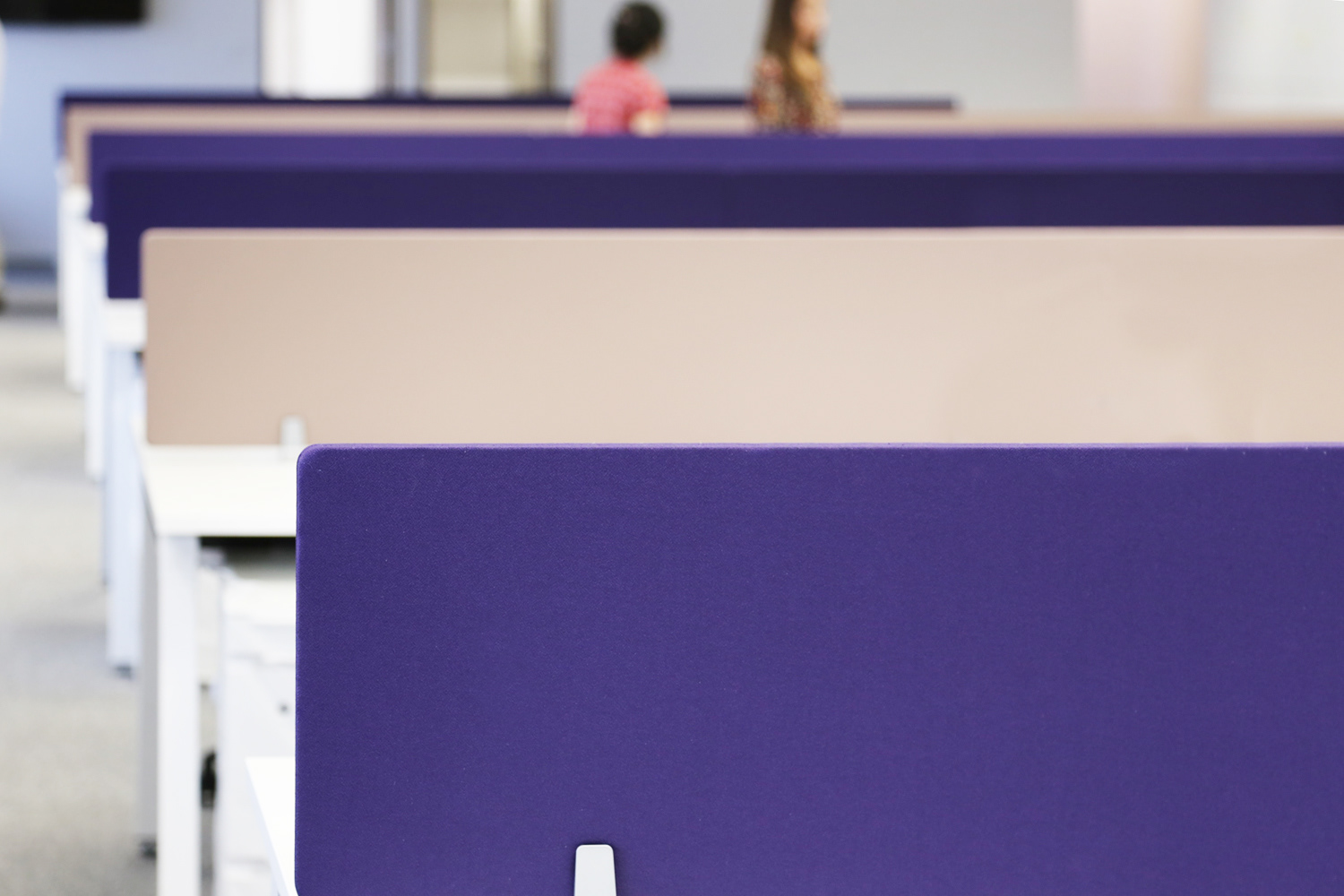 TOKYU LAND INDONESIA New Office
Due to moving a local subsidiary of Japanese developer, we designed interior with a focus on reception area.
Adopting Japanese essence such as gold foil and Japanese paper, on the other hand, color panels extracted from "batik" are used in office space. We hope it evokes both cultures.
—
2016 Jakarta, Indonesia
Client | TOKYU LAND INTONESIA
Interior Design | COTONA Inc. (Teruhiro Kataoka)
Construction | PT SETSUYO ASTEC
Photo | Teruhiro Kataoka
TOKYU LAND INDONESIA新
オフィス
クライアントはインドネシア ジャカルタにおいて、コンドミニアムを中心に展開している日系デベロッパーである。現地における業務拡大とスタッフの増加に伴いオフィス移転が計画され、弊社ではレセプションエリアを中心にインテリアデザインを担当した。
ベージュ系の穏やかなカラースキムと木質感を組み合わせ、上質な住環境を提供する企業として、上質さを感じられるインテリアを目指した。
応接室では金箔や和紙を用い、日本的なエッセンスを持ち込む一方、執務エリアにおいてはデスクのパネルにバティックから抽出した配色を展開するなど、両国の文化を想起させるインテリアを目指している。
—
2016年 インドネシア ジャカルタ
クライアント | 東急ランドインドネシア
インテリアデザイン

|
株式会社コトナ (片岡照博)

施工 | PT SETSUYO ASTEC
写真 | 片岡照博